Compact, space-saving design and flexible networking with integrated communication and technology function, make SIMATIC S7-1200 Basic Controllers an intelligent choice for your everyday automation tasks.
The S7-1200 can be optimally adapted to your individual requirements and applications thanks to scalable, flexible networking and hardware.
The user-friendly and innovative operability of the TIA Portal as well as the integrated system diagnostics contribute to efficiency.
Video Success Story:  Hurst Boiler & Welding
Video:  Learn how to get started with S7-1200
The S7-1200 CPUs with Safety Integrated handle both standard and safety-related tasks.
Video:  Learn how to set-up the SIMATIC S7-1200 hardware and how to connect the required sensors and actuators.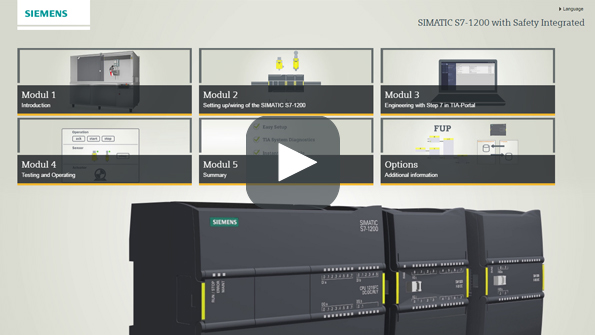 ---
 

SIMATIC S7 App:

Control your SIMATIC S7-1200 with your smartphone.

  

  

 
---
 Discover more