You've got to not only protect the sensitive components inside your enclosures from heat, but need to do it in an energy efficient and cost-conscious manner. 
Reduce energy costs (as well as C02 emissions) by up to 75% with the innovative hybrid technology, plus the speed-regulated components that extend the service life of Industry's most energy efficient climate control solution!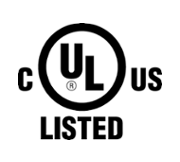 Improve your bottom line with:
Competitive pricing

Energy savings up to 75% with Blue e+

Reduced maintenance and replacement costs

Improved protection of your equipment

Reduced downtime on your plant floor
Rittal's Blue e+ is a completely new generation of cooling units that represents a quantum leap in terms of cost-effectiveness and energy conservation due to its speed-regulated components and patented heat pipe technology. As well as providing far higher energy efficiency than existing cooling solutions, the units also offer a range of powerful new features that provide longer component life, flexibility and ease of use. This advanced climate control technology can save up to a remarkable 75% in energy costs.

Discover the benefits, which include:
Efficieny. Revolutionary energy efficiency due to hybrid (heat pipe) technology = savings up to 75%.
Longevity.  Longer service life due to component-friendly cooling that delivers constant temperature inside the enclosure.
Versatility.  More flexibility due to multi-voltage support for international usage.
User friendliness.  Intuitive operation due to touch display and intelligent interfaces for quick access to data and information.


Let IES introduce you to the Blue e+ advantages. 
Contact one of our specialists to discuss your needs.
---
Ready to estimate the energy savings you'll see with the Blue e+? 
There's an App for that...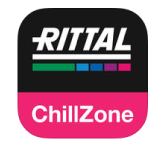 The app lets you easily compare annual cost savings between an existing system and Rittal's Blue e and Blue e+ products.
 
What's more, you can even compare specific competitive products by inputting a specific product number or that product's average energy efficiency ratio (EER).
---
Discover more