ThinManager gives you an easy-to-use, centralized and scalable management platform for safely and securely delivering your content to any combination of device, user and location.  It seamlessly integrates with your current PLCs and HMI, and allows you to:
ThinManager offers centralized management solutions for the modern factory & office by simplifying management of applications and visual sources.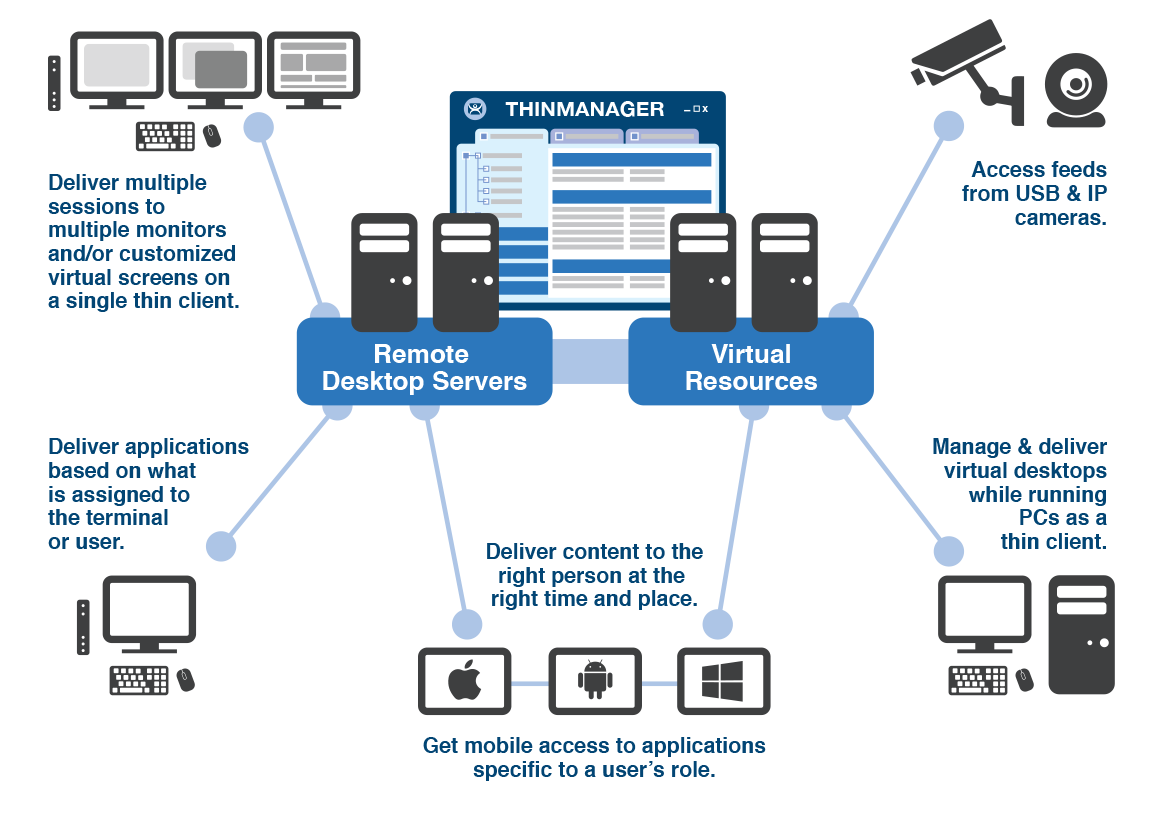 ---
ThinManager version 10.0 is now available for download!  Learn more:
---
Take control of your automation network, reduce downtime, increase security
and eliminate those late night phone calls with ThinManager.
Contact IES, or check out the links below for additional info.
---
Discover more